We help you to open business Bank Account remotely at First Class Banks
Easy • Fast • Secure 
The First Business Account You'll Love
100% Online Bank Account Open Process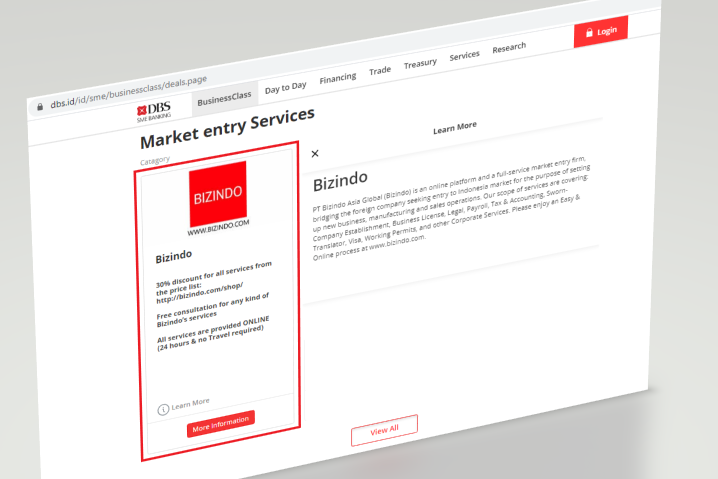 Benefits:
The process is Easy and 100% Online. No travel and wet signature is required.

Provided with Internet Banking which allow you to do transaction from cross border.




Main currency wallet is in IDR.

Manage one account with total of 12 local and foreign currencies (IDR, USD, SGD, AUD, GBP, EUR, HKD, JPY, CHF, CNH, NZD, SEK).

The best solution for transaction needs in various currencies.

Save account administration cost, administration fee only charged to main currency wallet.

Check/Bilyet Giro Facility.

Competitive current account interest rate.
Get a Special Quote to Open Bank Account Online
Kindly fill in the form below, our consultant will get in touch as soonest.
Alternatively, you can call at +62 815 629 0000 (whatsupp available) or email to [email protected]
South Quarter, Tower B, Mezzanine Level, Jl. R.A. Kartini Kav. 8, RT.10/RW.4, Cilandak, Jakarta 12430
Ph: +62 815 629 0000