Buying Property in Indonesia: A Concise Guide for Foreigners
The only way foreigners can safely invest in property in Indonesia is by owning an Indonesian legal entity (PT PMA). Property owned by a foreigner may not be freehold ownership, but the Right to Build and Right to Use titles give you clear legal grounding.
Types of Property Ownership in Indonesia
Law 5 of 1960 regulates property and real estate ownership in Indonesia, with three types of rights relevant to this article: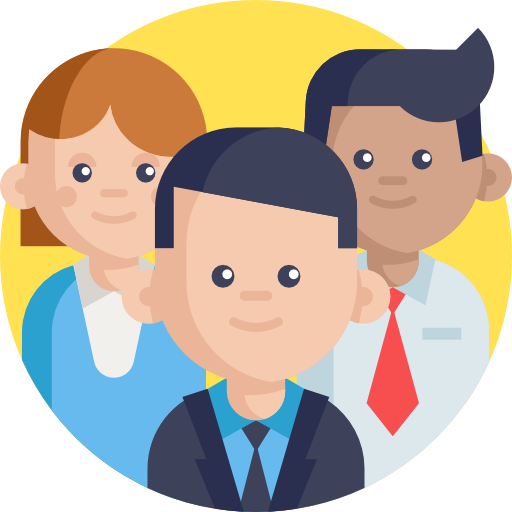 Right to Use (Hak Pakai)
It's a flexible pure leasehold ownership, Hak Pakai providing a versatile alternative for both residential and long-term sublease commercial purposes. This type of leasehold can follow a similar 80-year period as the HGB title, depending on the agreed duration outlined in the lease agreement. Certificate validity: initial valid 30 years + 20 extension + 30 renewal thus the total ownership is 80 years.
Right to Build (Hak Guna Bangunan)
The HGB title, which literally translates as right to use, is the most preferred and safest way for foreigners to own properties in Indonesia, and it offers several key advantages. Firstly, with the HGB title, foreigners gain full ownership rights over the land. Furthermore, HGB title grants commercial rights to operate businesses, rentals, and generate income. Certificate validity: initial valid 30 years + 20 extension + 30 renewal thus the total ownership is 80 years.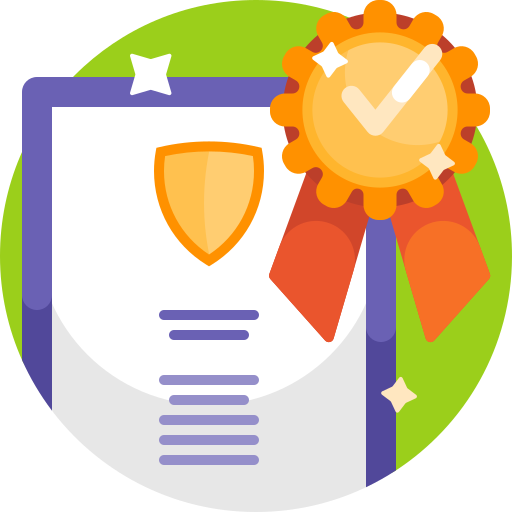 Right to Own (Hak Milik)
Freehold ownership, also known as hak milik, is the most comprehensive form of ownership in Indonesia. It allows the owner to hold the property indefinitely and to transfer ownership to others through sale or inheritance. Freehold ownership is only available to Indonesian citizens or foreign investors who have obtained the necessary permits.
Can foreigners buy property in Indonesia?
As Indonesian government action to provide opportunity for foreigner to own residence in Indonesia, the Government has enacted Government Regulation Number 103 of 2015 on House or Residence Ownership by Foreigner Domiciled in Indonesia ("PP No. 103/2015") and its implementing regulation Minister Regulation of Agrarian Affairs and Spatial Planning/Head of the National Land Agency Number 13 of 2016 on the Procedure for the Issuance, Relinquishment, or Transfer of Right over House or Residence Ownership by Foreigner Domiciled in Indonesia ("Permen ATR No. 13/2016"). Nevertheless, Permen ATR No. 13/2016 was considered as suboptimal, and therefore, Minister of Agrarian replaced Permen ATR 13/2016 with the Minister Regulation Number 29 of 2016 regulating the same matter ("Permen ATR No. 29/2016").
The new Permen ATR No. 29/2016 regulates that foreigners who live, work or invest in Indonesia, or who are generally deemed to be of benefit to the country, may now take possession of property under an HP Title which can also be inherited, provided that the foreigner in question is in possession of a valid residential permit.
Previously, foreigners were not required to possess residency permits in order to: (i) build or obtain a house on land designated with either an HGU Title or an HM Title, leasehold-right-for buiulding (hak sewa untuk bangunan) title; or (ii) obtain an apartment unit on land designated with an HGU Title. The Job Creation Law now allows: (i) foreign citizens with the relevant permit, (ii) foreign legal entities with a representative office in Indonesia, (iii) representatives of foreign countries and international institutions in Indonesia, to own strata title right of ownership (hak milik atas satuan rumah susun or "HMSRS") of apartment unit, where previously, foreigners (with stay permits) were only able to own HPSRS of an apartment unit (i.e. strata title on top of a HP of the land where the apartments are constructed), provided that, the HMSRS for foreign citizens and foreign legal entities will only be granted in special economic zones, free trade zones, industrial zones and other economic zones.
It is also important to note that foreigners may only purchase house or apartment units directly from developers or landowners. In other words, foreigners are prohibited from buying secondhand houses. Additionally, foreigners may only purchase property which meets certain minimum-price thresholds which differ, depending on the type of location of the property in question.
Pursuant to MoA Regulation No. 29/2016, property bought by foreigners may also be mortgaged (hak tanggungan) in accordance with applicable laws and regulations. 
Limitations of House or Residence
| No. | Location | Houses (≥ in Rp) | Apartments (≥ in Rp) |
| --- | --- | --- | --- |
| 1 | Jakarta | 10 billion | 3 billion |
| 2 | Banten | 5 billion | 2 billion |
| 3 | West Java | 5 billion | 1 billion |
| 4 | Central Java | 3 billion | 1 billion |
| 5 | Yogyakarta | 5 billion | 1 billion |
| 6 | East Java | 5 billion | 1.5 billion |
| 7 | Bali | 5 billion | 2 billion |
| 8 | West Nusa Tenggara | 3 billion | 3 billion |
| 9 | North Sumatra | 3 billion | 1 billion |
| 10 | East Kalimantan | 2 billion | 1 billion |
| 11 | South Sulawesi | 2 billion | 1 billion |
| 12 | Other Locations | 1 billion | 750 million |
Permen ATR No. 29/2016 has also regulated that:
1 (one) piece of land per person/family; and

maximum land area of 2.000 m2 (two thousand meter square).
Minister may allow house ownership with land area over 2.000 m2 (two thousand meter square) if there is specific condition that gives tremendous effect to the economy.
How to buy property in Indonesia safely?
Many foreign investors in Bali think the way to purchase property in Bali is by using an Indonesian citizen (a nominee) to act on their behalf to acquire the Hak Milik certificate. However, it is a tremendously risky practice as the local nominee can overtake the property and there is not much a foreign buyer can do to protect their investment. 
The safest way for a foreign national to invest in property in Bali is to do it through a foreign-owned company (PT PMA) and acquire the 'Right to Build' (Hak Guna Bangunan) and Right to Use (Hak Pakai/HP) certificates.
Essentially both licenses make you the owner of the property. Your family members can inherit them and you can sell the property. If the buyer is an Indonesian citizen they are also able to convert the certificate to a Hak Milik (right to own).
If you wish to hold the property after the 80 years (which would potentially be in the 22nd century by then), you can acquire a new certificate once the old one expires.
Note that you can hold Hak Pakai only if the land already has a building on it and there are limitations for operating a property with a Right to Use (Hak Pakai) certificate as a business. There is also minimum value to the property and it must be located in a touristic, residential, or trading area as you cannot acquire land in Indonesia in agricultural or greenbelt zones. 
Get a Quote to Foreign-Owned Company (PT PMA) Set up in Indonesia
Kindly fill in the form below, our consultant will get in touch as soonest.
Alternatively you can call at +62 815 629 0000 or email to [email protected]
South Quarter, Tower B, Mezzanine Level, Jl. R.A. Kartini Kav. 8, RT.10/RW.4, Cilandak, Jakarta 12430
Ph: +62 815 629 0000