Sale!
Company Secretarial Services – Corporate Secretary
Company Secretarial Services in Indonesia:
Although the requirement for a private company to have a company secretary is not mandatory, the compliance and statutory work remains important. Our company secretarial services team can provide this you with a competitive fixed annual fee giving you peace of mind that your company is complying with the Indonesia Government Regulation, so you can concentrate on managing your business.
1) Assurance:
We offer you an efficient and reliable company secretarial services which are cost-effective and proactive so you can rest assured that your group complies with corporate law. Fixed fee packages can be tailor-made to your requirements ranging from basic company compliance to enhanced company secretarial services where we act as company secretary in all respects. We also offer support to new start-up companies and guiding you through the sometimes confusing legal requirements around company formation.
2) Company Formations:
We can assist with all your company formation requirements including private, public or any other forms of companies. Entities can be incorporated on online basis, therefore no need for you to do business travel to Indonesia just for completing the legal process.
The service we provide include: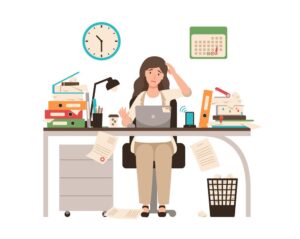 advice concerning the form of legal entity required;

checking the proposed company name and dealing with sensitive words if required;  

formation of the entity;

first board minutes and any associated resolutions;

completed statutory books;

share certificates;

bespoke articles of association;

advice concerning joint ventures and spin-off including shareholders' agreements.
3) Company Compliance:
This scope has covered:
maintenance of statutory books including all annual return filings and dormant accounts (if applicable);

alterations to companies including changes to name, registered office, company officers, accounting reference date and all associated board minutes, resolutions and filings;

allotment and transfer of shares;

reconstitution of statutory books;

review and amendment of articles of association;

preparation of annual general meeting documentation and assistance with organisation; and

company re-registrations (private to public or vice versa).
4) Share Capital and Structure:
We can advise and assist with carrying out changes to your group or company's share capital including:
Share allotments;

reduction of share capital;

own share purchases; and

dissolution of dormant subsidiaries.
5) Listed Companies:
Keeping on top of your compliance duties as a director or company secretary of a listed company isn't always easy. We can assist with day to day compliance attending, drafting annual general meeting documentation, attending meetings, preparing board minutes, liaising with the company registrar and advising on compliance with OJK/Listed Company Regulation.
6) Lawyers You Can Trust
We have a reputation for delivering "high quality advice at a cost effective level". We are described as "practical, solution focused and very in tune with what is important to our client's business". We aim to bring this level of focus and ambition to all our work for you.
7) Others Company Secretarial Services duties:
This include:
Provide Registered Company Address;

Calling of Meetings of Shareholders, Directors, and Commissioners;

Liaising with Notaries Public, Lawyers and Accountant;

Coordinating for Company Licenses and Permits and tracking Renewal of Permits;

Advisory in arranging Work Permits and Residence Visas;

Liaising with Government Agencies.
Contact us to discuss further your requirements: [email protected]
Note: the fee is for annual fixed-fee and has covered all the services above.
Only logged in customers who have purchased this product may leave a review.